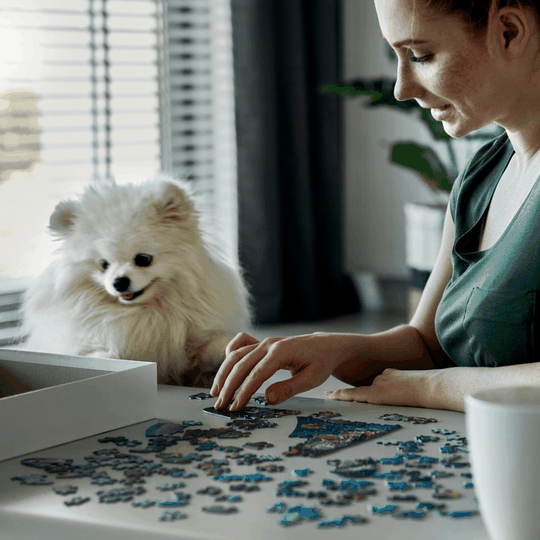 6) A Little DIY 

Homemade toys are sometimes the best! Make your own snuffle mat with a muffin tin, a Kong from an old tennis ball, or allow your excess cardboard to become a play fort! Just remember to make sure your dog doesn't start eating your DIY creations…
7) Garden Activities
If you have an enthusiastic digger, creating a sandpit is a great way to offer endless fun that won't ruin your lawn. Or if it's a hot day, get out the paddling pool and give your dog a make-shift trip to the beach.  
8) Chews
Chews are a great way to occupy your dog, and help teething pups from using your furniture instead! Dental chews can have the added effect of cleaning those teeth at the same time and tend to have a soothing effect on your dog. 
9) Play Dates
Dogs love being social. As pack animals, they thrive on interaction. If you have any friends or local dog owners they'll probably be grateful for a playdate too! Meet up for a quick coffee or in the local park and you'll see just how happy your dog will be after some puppy playtime. If you are yet to meet any, try a flyer in your supermarket or park.